WATCH our Motivational Chat Episodes

on Actors Entertainment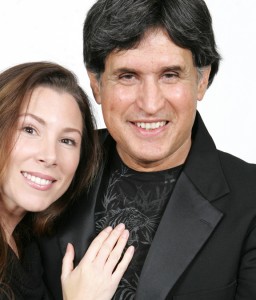 Welcome to Motivational Chat. We're your hosts, John Michael Ferrari and Jaime Kalman Let's explore and share together self-help experts as they contribute some of the best motivational tips imaginable. I've been reading and studying top motivational and inspirational authors and speakers for more than 2 decades. Much of what they have to say has worked for me and I know you will be helpful for you too.
What are you goals? To be a Famous actor? Broadway singer? Successful architect? On the road to success, it's often 3 steps forward and 3 steps back. Here, but at Motivational Chat- you'll become acquainted with the best and-up coming life coaches and meet the high achievers who will share their secrets with you, including how to overcome setbacks, disappointments, and rejections.
Motivational Chat is built for you, for daily guidance of inspirational tips and advice. Read the comments from others and leave your own comments and input to better help your fellow friends. Motivational Chat is a show on www.ActorsEntertainment.com, but it's not just for actors. Motivational Chat is for everyone and anyone who seeks to reach their goals.
We are the result of the choices we've made in the past. Our today and tomorrow are the choices we make right now. If you are not where you want to be today, it could be your belief system and or lack of motivational skills are keeping you from achieving your goals. Together, we'll learn from some of the best experts and what they have to say to pinpoint your goals and discover what it is that's preventing you from reaching yours.
So, let's become Motivational Chat friends and get to know and help each other with the assistance of likeable and inspirational motivational experts and hosts who may drop from time-to-time, to share their comments, or leave us up-lifting videos and/or quotes.
Motivational Chat is all about sharing and giving And to do that, we need each other. Welcome to your Networking Motivational Chat Face-book page.
All you have to do is sign up by filling in your name and email in the form, below. That's it. Motivational Chat is for everyone who is serious about making their dreams come true. One of our Motivational Chat experts may have the answers you're looking for. The success we've experienced these past few years have been incredible. And, much of it is because, as members of the Actors Reporter, we inspire each other and help fulfill our dreams and reach our goals.
"Whatever you want from life you must be willing to give. If you want love, give love. If you want success, give others the opportunity to succeed." John Michael Ferrari.
Rules on Motivational Chat? Respect, Courtesy, and No Dishing … if you can't say something nice … well, you know.
And, you kids: No profanity. After all, we have adults here.
So, sign in with your name and email for access to other motivational material, videos, and shows on Motivational Chat, a show on www.ActorsEntertainment.com on the Actors Podcast Network, a Pepper Jay Production.
Look forward to chatting with you!
Comments off