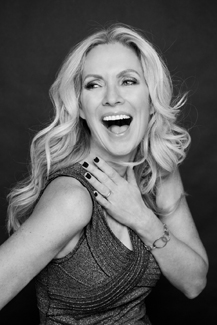 Angela Paul
Model, speaker and author of The Beauty of Aging: A Woman's Guide to Joyful Living
Angela Paul is a writer, model, and a professional Life Coach who leads women's groups and workshops on relationships, marriage, personal transformation and graceful aging. Her first book, "It's Hard Being Human: Thoughts on The Journey from Suffering to Joy," was published in 2006 and featured a foreword by The Secret's teacher Michael Beckwith.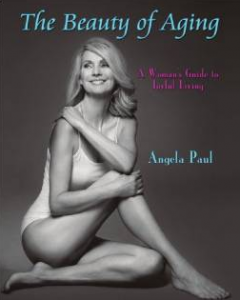 Her new book, "The Beauty of Aging: A Woman's Guide to Joyful Living," was published last summer and is available through online retailers such as Barnes and Noble, Amazon, iUniverse and Books-a-Million. The book will be available later this year in major bookstores nation wide. She was born and raised in Yorkshire, England. A former Miss Teen England and successful fashion model, Angela traveled extensively in Europe and Asia and lived in Japan for eight years. It was during this time that she began her 29 year meditation practice and study of Eastern philosophy and religion. She has also worked as a docent and trained facilitator at the Simon Weisenthal Museum of Tolerance in Los Angeles, and is a "Big Sister" with Big Brother Big Sister of Los Angeles. Angela is also a sponsored sister with Women For Women International, and was an active campaign volunteer for Barack Obama. In the 2005/06 contest, Angela was a winner of More Magazine's Over 40 Model Search and is now a contracted model with Wilhelmina agency in N.Y. and Los Angeles. She has been a featured guest on Good Morning America, CBS Early Show, Fox News and Inside Edition. Her husband of twenty-nine years is Alan Paul, a founding member of the world renowned, multi-Grammy winning vocal group, The Manhattan Transfer. They have one daughter, Arielle, a Berkeley graduate and singer songwriter who will soon release her solo debut album. Angela is currently working on her new book, "Woman to Woman: A Mother/Daughter Guide to Confidence, Style and Well-Being at Any Age," co-authored with Arielle. Angela and her husband live in Los Angeles, California. Most recently Angela was the winner of 2011, Harpers Bazaar's Fabulous at Every Age Contest (50's Category). She was also the Royal Wedding Analyst/Commentator for Fox 5 Live News in San Diego, California.
Aging is a natural part of life, and it can be a positive and pleasurable experience. In The Beauty of Aging, author Angela Paul presents a candid and insightful guide for women over forty on how to live a youthful and joyful life at any age. Calling upon her own life experiences as a model, a marriage partner for more than twenty-seven years, and a long-time meditation practitioner, Paul provides a provocative, yet fun-filled roadmap to aging well. Divided into three sections, The Beauty of Aging addresses: The mind and the need to change outdated perceptions about aging. It explores how the sensual delights of pleasure and great sex start in the mind. The body and the issues of body image, self-care, healthy eating, exercise, and sleep. The spirit and the healing benefits of meditation, faith, service, and gratitude, and the transformative power of silence, solitude, and love. Confronting issues that come with growing older, The Beauty of Aging exhorts women to free their minds, love their bodies, and nourish their spirits to live joyfully and discover the beauty of aging.
Website: http://www.angelapaul.com/
Permalink Comments off