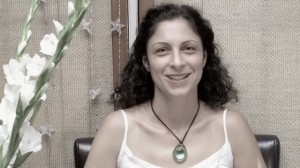 Shirley Polak – Mind coach and Dynamic Speaker

If you are ready to better your life – Shirley Polak can help.
Here's a little note from Shirley:
As a Certified Mind Coach for over 12 years, I teach people on how to use their minds to get what they want from life!
You all use your minds from the moment you wake up in the morning till the moment you wake up in the morning.
You all make non-stop conversations with yourselves that don't really serves you or takes you anywhere any more.
You live in an auto-pilot and in your a comfort zone.
You are not focused, clear and fearless.
You name it…
If you want to keep moving, be better, wake up and live the life you really want.. Start using your mind better!
It takes only between 3 – 6 months to create your new you.
Call me for a FREE "Get – Acquainted" Call 310-691-6080.
See how Mind Coaching can help you and if we are a good fit.
Visit Shirley Polak's website: www.Alifetolive.net
Permalink Comments off